Social Media for Public Companies
Social media for corporate issuers and public companies.
Every public company has expenses associated with attracting — and keeping — investors.
Social media represents the lowest cost channel to attract and engage a variety of capital market participants, including investors.
But there are other opportunities. Access to millions of individual investors buying stocks on phones. Additional volume from quants and trading algorithms. And increased awareness and the ability to showcase your story.
4 reasons to integrate social media into your IR program
You may be wondering why you didn't make the move to social earlier.
Impact
News releases aren't moving the needle like they used to.
Volume
Trading volumes are down while trading volumes of lower quality peers that use social media are up.
Shorts
Short sellers and short interest is rising or is expected to rise.
Sentiment
There are negative comments and false rumors planted by trolls on social media about your stock.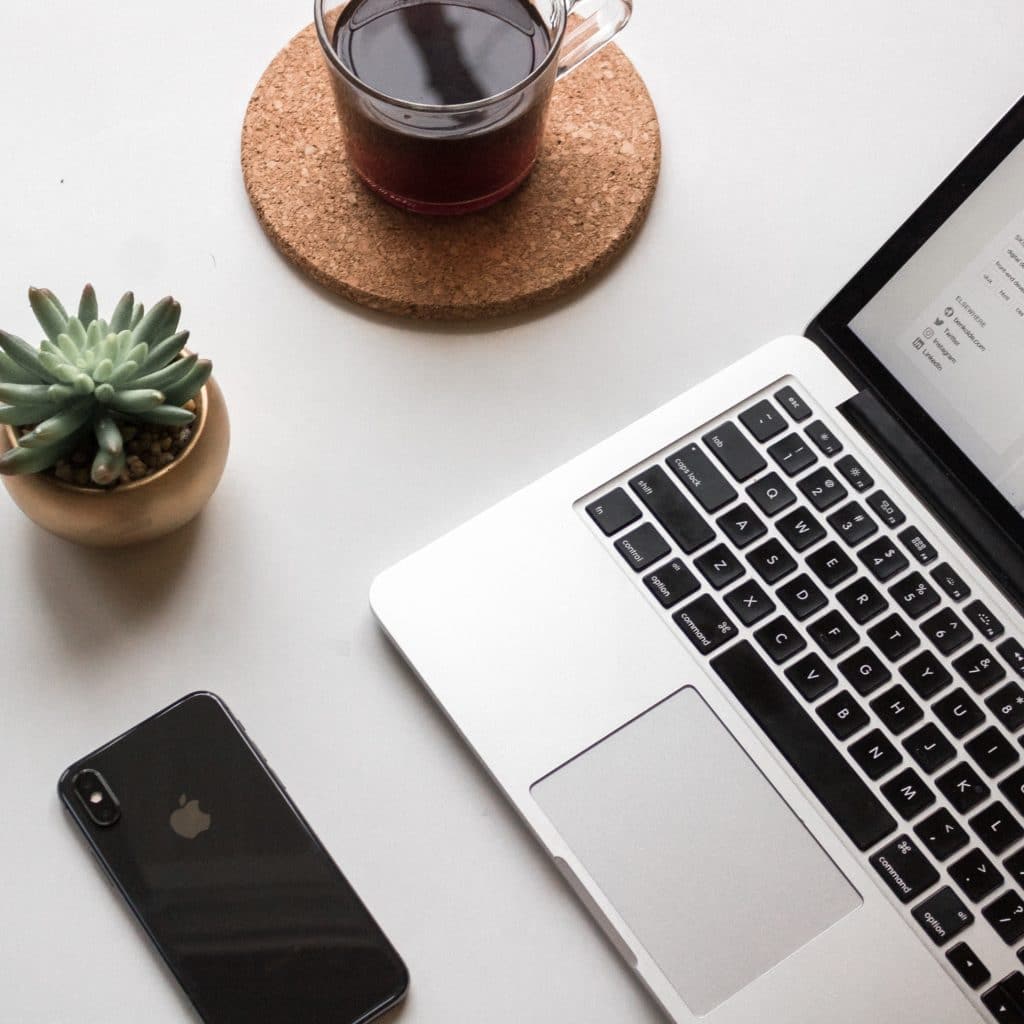 Whether you're trading on the TSX,TSX-V, or OTCQX, we've got the expertise to help you tell your story to the widest investor audience possible.

We know that 80% of institutional investors use social media as part of their daily workflow. Twitter is indispensable as a communications channel, and is largely responsible for the success of new brands and equities. Be there or be left behind.
With more than $45 billion in capital markets experience, we represent one of North America's leading social media agencies for public companies.
15 years of hands-on experience working with some of the world's largest public companies
In-house creative and strategic resources
Unique knowledge of fintwit (financial Twitter)
Audience management and the ability to engage with strategic segments (ie short sellers)
End-to-end coverage of all investor social networks
Strengthen Your Corporate Social Media Strategy
Social media offers 5 major benefits to public companies:
The largest investor cohort is millennials, which is also the largest cohort of social media users
Trading algorithms rely on social media data to execute trades which can significantly improve liquidity
Social media immediately expands your influence with investors and the financial media
Social provides an exceptional opportunity to differentiate your equity security and its investment thesis
No other medium provides a platform for planning and executing strategic campaigns ahead of an announcement or liquidity event
We wrote the playbook for public companies.

Considering adding more social to your investor relations program?
Good idea. With so many reasons to get your message out to a wider audience, why wouldn't you?
This page provides information for public company executives and IR officers.

Recent changes to features central to brand safety on Twitter have made Twitter an ideal corporate communications tool.
Social media as the most powerful strategic communications channel
As a social media agency we spend the most time with four major platforms: Twitter, Instagram, LinkedIn and Reddit. These networks are the most popular with investors.
In the last year, we have seen a dramatic surge in the use of social media platforms by regulated companies.
"There are three areas that every public company can adapt safely and easily: audience intelligence, social listening, and social campaign planning and execution."
Social media for IR is here to stay.
Public companies are starting to commit more resources to leverage the audience and power of social media. It is now viewed as a legitimate and preferred channel for disclosure and corporate communications.
We conducted extensive research and research done by others about investor use of social media.
To our knowledge, this is the first in-depth analysis that has been done on how social media use is becoming widespread and more important to publicly-traded companies.
Social media is not optional
Public companies that embrace social media are successful relative to those that have not. Social media provides data that automated trading algorithms and a growing base of retail traders clamour for.
The quality of posts, frequency, sentiment, timing and length are all factors when comparing two social media accounts. How active a company is one social media can be an indicator of how "in touch" it is, which can translate to a multiplier when valuing one equity security versus another.
This has spillover effects and creates an uneven playing field for those companies that are not as comfortable with using social media for ongoing, regular corporate communications.
When we say "using social" we refer to both organic and paid social media. Organic is what everyone thinks of when they think of social media; paid refers to purchasing an audience for a specific length of time.
Any public company that uses social media as either a primary or secondary communication channel is tapping into one reality: millennials now represent the largest group of retail investors.
Millennials are also the demographic that represents the largest percentage of managers and, increasingly, executive management.
As we will see the 25-34 demographic is almost constantly online, and much of that time spent is with social media.
Like it or not, if you're a public company you need social.
There's no way around it. If you have stoically refused to jump on board with social it's probably because your company is a legacy business with legacy customers.
Not to worry, though. If you're not a fan of social media, extinction is probably not imminent. Risk is the most common concern about using social media, but as we will see risk has become much more muted.
We'll get into the risks in a minute, but until then there are other much more pressing, immediate reasons why public companies need to integrate social into their primary communication and marketing strategies.
Let's take a step back and look at social media for what it is: a direct, one-to-one and one-to-many and group-to-group communications channel that is both open (public) and closed (private as in direct messaging). Whoa. That's a big channel.
A big, open communications channel. Two-way. Public.
That's what used to scare the lawyers. Now it doesn't as much. At least not at the companies where disclosure is taking place in real-time because the people who are doing the disclosing are allowed to.
So let's place that notion of risk into basket one: open public communications by people who are not allowed to disclose things that haven't yet been disclosed.
What are you waiting for?
Investors are searching for you now
Communications is what differentiates "parity stocks"
There is a segment of professional stock traders — quants and hedge funds and so-called prop-traders — that are always on the lookout for arbitrage opportunities.
Arbitrage opportunities are most often found in currency markets but there are situations where you find two balance sheets or income statements that are more or less equal, but their valuations are starkly different.
Two stocks that have the same book value but are valued differently by the market represent a classic setup. That's because as soon as the lower valued company starts communicating better (*more often, with more authority, with more precision, with more quality), the market will move money out of the higher valued "parity" stock into the undervalued security.
Or the traders will start buying options contracts. Same thing.
Now given this setup, what channel do you think communicates that a stock is prepared to communicate better? Social media or a press release?
If you guessed social media, you are correct.
One of the most popular tactics small cap companies use in an attempt to get their stock moving is to announce that they have hired an investor relations firm. This is supposed to send a signal that the communications is about to improve.
The problem is, if the new investor relations firm isn't so great with social media, they company is probably worse off than they were before.
When it comes to corporate comms, now it's social media that does the heavy lifting
There was a time not long ago when real-time information was less valuable. Now people can't stand information that's out of date.
The capital markets have become conditioned to expect:
Quarterly reports
Annual forecasts
Revisions to forecasts
Reasons for revisions to forecasts
Beyond this tight set of reporting goalposts is where the value lies. The dynamic between retail and institutional investors is real; institutional investors that take positions want tangible evidence that the firm is communicating like a leader.
Institutional investors use social media as part of their workflow
An April 2015 study of 256 institutional investors revealed a stunning fact: a full eighty percent — some of which are large pension funds — said they use social media as part of their regular workflow.
Of this eighty percent, 30 percent said that social media had directly influenced an investment decision.
Eighty percent of institutional investors use social media for work.
It seems that institutions aren't so different than the average person after all.
Almost half of institutional investors said they were influenced by social media
Knowing that 4 out of 5 institutions use social media it is not surprising that information they found on social media prompted them to do additional research.
You're probably familiar with the process: you start researching a new car and you end up on the websites of several car companies. The same thing happens on social media but you have exponentially more power because of the ability to perform deep search functions across several platforms.
Social media impacts valuation
With so many institutional and retail investors using social media, it has to have an impact on valuation, right? Yes. Yes it definitely does. That's if you
If you consider that management credibility and the perception of management's experience is one of the key factors behind owning a stock, and that rumour trading has the ability to set off large waves of buying or selling, social media definitely impacts valuation, both long and short-term.
Investors love stocks that get more than their fair share of attention
In the book "Roadshow: The Marketing of Corporate Finance" we see much evidence presented by two of the world's prominent IPO researchers — Jay Ritter and Sumit Agerwal — that demand from retail investors plays a huge role in the first-day trading performance of the stock.
Jim Cramer, host of Mad Money, wrote in his book "Confessions of a Wall Street Addict" that retail orders tend to be stitched together because they are "at the market" unlike strict institutional limit orders. These market orders can cause dramatic runups in the price.
Companies that file for IPOs see their internet searches skyrocket
Social media in Canada has massive reach
You can be found just about anywhere with Facebook's ad network
The average person doesn't know that social media platforms such as Facebook can be used to target you even when you're not using social media. So if I target you using Facebook, my ad might show up when you're reading the New York Times.
People who don't use social media can still be targeted using social media
The number of adults who report being almost constantly online is increasing
The average Canadian spends more than 1.5 hours with social every day (this has increased to more than 2 hours)
Social media traffic crushes traffic from Google.
The top three social media sites generate 1.8x more traffic than Google
Social media is the largest source of potential investors
Social media is influential
About the Author
Through fifteen years of working at investor relations firms and agencies directly engaged with large corporate issuers, Steve Yanor has overseen the marketing of more than thirty IPOs including some of the world's largest.
In 2015 Lambert Academic Press published Steve's book titled "Roadshow: The Marketing of Corporate Finance," a marketing playbook for companies raising money through an Initial Public Offering (IPO). Reach out if you want to discuss your public company's social media.